Applying the 'Arm-Chair Rule' in Estate Litigation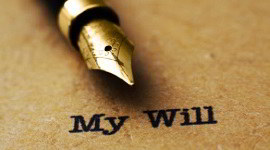 Interpreting a Will in BC Courts
One of the most challenging (and potentially) fascinating aspects of Estate Litigation is that Courts are often required to make factual determinations about the intentions of the Deceased where the only person who knows the truth is dead. Under the Wills, Estates and Succession Act, Courts in British Columbia have the power to both interpret Wills when there is lack of clarity and rectify Wills to ensure that the document's true intent is effected.
In the decision of The Paul Sugar Palliative Support Foundation v. Creighton Estate, 2017 BCSC 502, Madame Justice Gray explained a tool called the "Arm-Chair Rule" which the Courts have used as an aide to interpret Wills:
 [4] I am satisfied that the proper interpretation of this clause in the circumstances of this testator is that the money was to be available to be used by the charitable organization to PSPSF. In doing that, I am relying on what is sometimes called the "armchair rule", where the court has to endeavour to place itself in the position of the testator at the time when the last will was made, and give due weight to the circumstances. Among the circumstances here are that the will was prepared by the executor who is a lawyer, and who has given affidavit evidence essentially to the effect that she understood the gift was going to be given to PSPSF with no limitations, and that by using the word "capital", there was not intended to be any limitation on how the funds were to be used.
Related BC Wills, Estate Planning & Litigation Posts
Contact the Kushner Law Firm
If you have are involved in Estate Litigation, please contact the Kushner Law Group today to schedule a consultation.
Call our Vancouver law firm at 604-629-0432 or contact us online to learn more about how we can help you.