BC Court Declines to Uphold Unsigned Will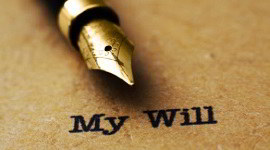 On the Validity of Updated Draft Wills in BC Courts
The Wills Estates and Succession Act ("WESA") was passed in an effort to modernize estate legislation in the province of British Columbia. Section 58 of WESA allows the an applicant to apply to the Court to cure a deficiency in a document that the applicant purports to be a will. This section has been used by applicants who wish to prove that a document that does not formally comply with the requirements for a will under WESA should be recognized as a valid testamentary instrument.
In the case of  Herod Estate (Re), 2017 BCSC 318, the Honourable Master MacNaughton was asked to consider whether an unsigned will prepared in 2015 represented a valid, testamentary instrument replacing a signed will drafted by the same lawyer in 2014. The lawyer, on the instruction of the testator, sent the new will to his home and provided him on more than one occasion with instructions as to how to properly execute the document. The new will was sent to the testator by letter on July 22, 2015 and the testator died on October 13, 2015. The Court made the following comments with respect to the validity of the 2015 Will:
[41] There is just no evidence to explain why Mr. Herod took no steps between July 29, 2015, and Ms. Kiel's follow‑up telephone call to him on September 30, 2015, to either have Lisa Marie and another person, witness his signature, or to follow up on Ms. Kiel's suggestion that two assistants from her office could attend at his home to do so.

[42] He also did not follow up with Ms. Kiel's office or provide her with instructions to destroy the 2014 will.  Apparently he did nothing.  There is no explanation in the record for why that was.

[43] Mr. Herod also did not return Ms. Kiel's September 30, 2015 voice message.

[44] The fact is that he did not sign or even initial the 2015 will, with or without witnesses.

[45] In all these circumstances, and on the evidentiary record, I cannot conclude that the 2015 will sets out Mr. Herod's settled intentions with respect to disposition of his estate.  Something more was required.

[46] As a result, Mr. Herod's 2014 will has not been altered or replaced.
Related BC Wills, Estate Planning, & Litigation Posts
Contact the Kushner Law Group
If you have a question about whether a will or different testamentary instrument is valid, contact the Kushner Law Group today to schedule a consultation.
Call our Vancouver law firm at 604-629-0432 or contact us online to learn more about how we can help you.