Going Beyond The Will: Will Variation, Estate Planning & Litigation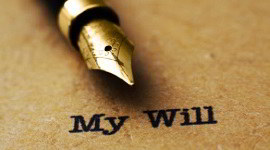 Beyond The Will in Wills Variation
Other Assets Given Consideration
When spouses or children have been wrongfully disinherited, in a manner that is not adequate, just and equitable in the circumstances, the assets that passed within the will are not the only assets given consideration given by the Courts.
Solicitors will typically spend a significant amount of time with potential clients to determine effective estate planning solutions. One method of saving probate fees, is to have the will-maker (the testator or testatrix) designate beneficiaries on specific assets such as TFSA's and insurance policies that can then pass "outside of the estate" and save probate fees.
Moral Obligations When Making A Will
While will-makers may believe that they are acting in an economically-efficient and tax-effective manner, if this is done in a way which breaches their moral obligation to their children or spouse, the Courts can rectify this by re-distributing a larger portion of the estate that passes by way of the will.  In a fairly recent decision of the British Columbia Supreme Court, McMain v. Leblanc, 2013 BCSC 891, the Honourable Mr. Justice Baird made the following comments:
"[97]  While the RRIF transferred to the defendant outside of the will does not form part of the estate, nevertheless I can consider the amount of the RRIF in determining the extent of the appropriate variation: Inch v. Battie, 2007 BCSC 1249 (CanLII), citing DeLeeuw v. DeLeeuw, 2003 BCSC 1472 (CanLII), Ryan v. Delahaye Estate, 2003   BCSC 1081 (CanLII)."
Will & Estate Law in British Columbia
It is established law in British Columbia, that Courts can consider the value of assets that pass outside of the estate when making a determination with respect to varying a will. If you have been wrongfully disinherited or if you have been left an unfair amount within a will, and  you believe that significant assets were passed outside of the will, contact a Vancouver lawyer who can advise you of your rights.
Looking for a Litigation & Estate Lawyer in Vancouver BC?
The Kushner Law Group in Vancouver can assist in drafting wills and, as experienced litigation lawyers, we will also assist our clients in achieving just results through both negotiation and litigation.
If you need estate or litigation services, please don't hesitate to call our Vancouver law firm at 604-629-0432 or click here to contact us online.