Administrators Acting Out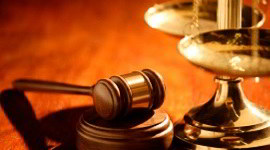 Removing Estate Administrators in BC Courts
The Administration of an Estate can be a difficult and often thankless task. This can be further complicated when the Estate is composed of property in varying jurisdictions with multiple beneficiaries scattered across the globe. However, despite any potential difficulties in administration, Administrators have a duty to act in good faith and in the interest of the beneficiaries. If a beneficiary believes that an administrators is not acting in good faith, then they, can bring an application before the Court to have the administrator removed.
In the decision of Al-Sabah v. Al-Sabah, 2016 BCCA 365, an recently-removed administrator applied to the Court of Appeal to have the decision removing her overturned. The Judge hearing the matter in the British Columbia Supreme Court determined that the administrator had failed to give adequate notice to beneficiaries and that the notices that she sent out were almost all wrong.
In addition, on an ex-parte application, the Administrator failed to provide full and frank disclosure and did not advise the Court that that her appointment as executrix in the United Kingdom had been revoked by the court.
Related BC Wills & Estate Litigation Posts
Contact the Kushner Law Group
If you are a beneficiary to an estate and you believe that the administrator or executor is not acting in your best interest, contact the Kushner Law Group today to schedule a consultation.
To learn more about how we can help you, call our Vancouver law firm at 604-629-0432 or contact us online.