The Kushner Law Group Team in Vancouver, BC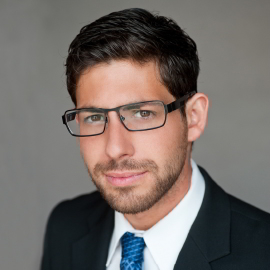 Lars Kushner
Barrister & Solicitor
Lars F. Kushner is a barrister and solicitor who was raised across Western Canada and now practices law in Vancouver on a full-time basis. Lars has appeared in both Provincial and Supreme Court and has assisted with numerous cases involving disciplinary and administrative tribunals.
Lars' legal advice is varied and focuses primarily on motor vehicle accidents, family law, estate planning, and civil litigation. Lars also provides legal research and support services to other law firms on an ad hoc basis. Lars attempts to find cost-effective and timely solutions to his client's problems and encourages the use of mediation and negotiation as a method of dispute resolution.
Lars provides legal advice in both Spanish and English. Lars began his study of Spanish in high school and spent 5 months living in Barcelona where he discovered his love of tapas, sangria and Spanish culture.
In his spare time, Lars is an avid tennis and soccer player. Lars is also passionate fan of the Minnesota Vikings.
EDUCATION
Juris Doctor, University of Western Ontario (2009)
Bachelor of Arts (with Distinction), University of Victoria (2006)
ADMISSIONS & ASSOCIATIONS
Called to British Columbia Bar (2010)
Member of Canadian Bar Association
Contact: lkushner@kushnerlaw.ca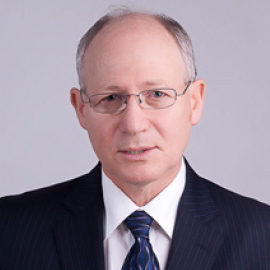 Howard Kushner
Barrister & Solicitor
Howard L. Kushner is a barrister and solicitor who has a diverse legal background with a wealth of experience. He has taught law at both the Faculty of Law at the University of British Columbia and the Faculty of Law at the University of Alberta. His teaching areas included administrative law, constitutional law, municipal law, and corporate law. He has provided legal advice to the Government of Alberta and the Government of the Yukon Territory. He was special advisor to the Premier of the Province of Alberta during the historic Meech Lake negotiations. Howard was the Ombudsman for the Province of British Columbia from 1999-2006.
More recently, Howard has focused his legal career on professional regulation. He was the Chief Legal Officer of the Law Society of British Columbia and Deputy Executive Director – Regulation of the Law Society of Alberta. He has provided legal advice on issues involving professional discipline and credentials. He has been a member of both provincial and federal committees involving the professional regulation of lawyers. Howard is known for his ability to resolve disputes in a fair and just manner.
EDUCATION
LL.M, University of London
LL.B, University of Toronto
B.Sc. (Honours), University of Alberta
ADMISSIONS & ASSOCIATIONS
Member of the Alberta Bar
Member of the British Columbia Bar
Contact: hkushner@kushnerlaw.ca